Amish craftsmanship carries a reputation for excellent quality without cutting corners. At Blackstone Emporium we are proud to offer a large variety of Amish collections. Every piece is made with care and the quality is readily apparent. If you are looking for furniture to last for years to come, look no further than Amish furniture collections. Whether you prefer traditional or contemporary, we have what you are looking for at incredible prices.
It all starts with solid wood . . .
All of our Amish furniture is built using solid hardwoods. Choose your preferred wood species to achieve you ideal look and style. Options Generally Include : Red Oak, Maple, Cherry, Quarter Sawn White Oak and more.
Once the perfect boards are chosen, skilled craftsman begin turning them into fine furniture. Whether you are looking for a dining table and chairs to gather the family around or a beautiful bedroom suite to enjoy every night, we have the perfect group for you. Explore a small sample of our Amish offerings.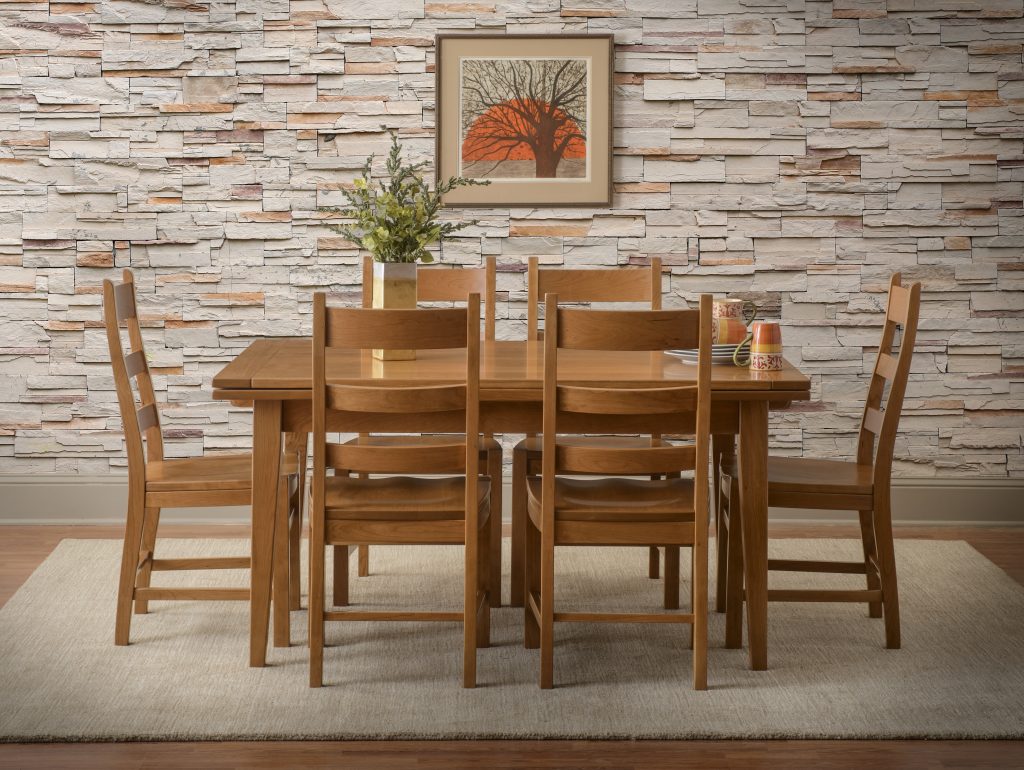 Customize Your Furniture for Your Needs
A great advantage to buying Amish furniture is the ability to customize. We encourage you to pick and choose you perfect, size, paint, stain and design. None of the many standard sizes work? No problem, we can get it in a custom size to suite your requirements.
Looking for something Unique?
Blackstone Emporium is proud to offer a great selection of one-of-a-kind Live Edge table tops and bases for a truly unique piece of furniture. Cut from a wide variety of wood species, these tables showcase the natural beauty. Explore the numerous offerings and find your favorite combination.
For the Complete Selection of Table Tops and Hi-Res Pictures
For the Complete List of Available Table Bases
See something you like? Contact us for a quote!